Amid record farmgate prices for lamb and mutton, the 2017-18 season is drawing to a close. The key question is what the prices will be when spring lambs start flowing from November. AgriHQ senior analyst Mel Croad reviews the markets and looks at what may happen this season.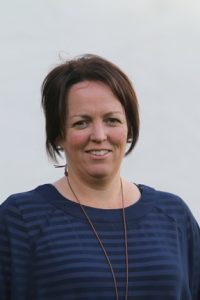 Based on current pricing levels, it is clear opening farmgate prices in the new season will break new ground.
When the new processing season kicks off on October 1, those with old season lambs left to process will watch farmgate prices surpass the previous October record, set back in 2011, of $7.96/kg in the North Island and $7.60/kg in the South Island, with relative ease. That year the market went on to peak at $8.20/kg and $8.00/kg respectively in early November.
With farmgate prices already eclipsing previous levels, farmers are becoming divided on whether this good run has the legs to continue.
Sheep breeders are now in the mindset of lambing and what fortunes the new season holds. The early regions are already docking and were gifted relatively mild conditions through lambing. There is plenty of hope that they will have good numbers of lambs available to capitalise on these record prices.
By early September, farmgate lamb prices were averaging $8.40/kg and $8.25/kg in the North and South Island, respectively. Earlier on these levels were being reserved solely for October peaks, but occurred four weeks early, predominately. This was a result of increasing procurement pressure as lamb supplies tightened.
Minimum price contracts for October look to be just that, with the expectation procurement levels will continue to remain well above average. We are mindful, however, of the growing trend to offload larger numbers of old-season lambs through October, instead of September, to try and maximise returns.
Already, meat companies are advising that carcass weights are well up on normal. A surge of heavy lambs through October that don't meet Christmas chilled specifications will simply cause frozen stocks to start building early. However, if farmers heed processors' advice, it could potentially bring the kill forward a few weeks.
While many may be happy to see the market for old season lambs lift to record levels through September and October, nobody wants to see the market push beyond its capabilities. If farmgate pricing levels get distorted by competition for the small number of old season lambs left on farm through to mid-October, the implications for the new season tally of 20 million lambs could be far greater.
More in Country-Wide magazine, October edition.