Jumping across the balance sheet
BY: CHRIS TENNENT-BROWN, ASB SENIOR WEALTH ECONOMIST
Investment advice is available from the banking sector after a succession plan has been completed.
If you've spent your life working and building a profitable business in the primary sector, it's likely your relationship with your bank has been tipped towards the debt side of your balance sheet.
Your bank has been there to help fund your investment plans, help with your cashflows, and help deal with the ups and downs of working off the land and selling your products on the world stage.
ASB Rural has a solid history of working with clients to help grow their business, whether it's a sheep, beef, or dairy farm or a business in forestry or horticulture.
Regardless of which part of the primary sector your business is in, a succession plan for the future can involve a jump across the balance sheet as your relationship with your bank changes from helping you invest in your business to providing advice and helping to protect your assets.
This can be a significant change in mindset. In many cases, particularly in the rural sector, deciding how to invest the proceeds of a successful succession plan is your 'what next?'.
The ASB Rural team works with clients by asking questions and getting them thinking about what a succession plan could look like for them and their business, then using our expertise and relationships to help make that happen.
As farmers 'jump' across the balance sheet following the sale of a farm or primary sector business, the family often winds up with significant funds that they want, and need, to get working hard to support them for the next phase of life.
Some of ASB's best kept secrets are our skills in Private and Premium Banking, as well as investment management and insurance – helping hard-earned savings to grow, providing protection, and making everyday banking easier.
Private Banking is an exclusive service that offers the highest level of personalised banking. With this service, customers are assigned a dedicated private banker and associate who are on call to assist with any banking requirements. This could include managing your private wealth, arranging home and investment loans, protecting your lifestyle and assets, and managing your everyday banking.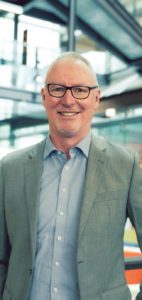 Our Premium Banking team is also responsible for helping our customers manage their portfolios. The main pillar of the Premium Banking proposition is a dedicated premium manager delivering personal solutions that meet your financial goals and needs via a quality financial review.
Similar to Private Banking, premium bankers provide access to specialist partners at ASB to help with all your banking requirements.
Working alongside our Private and Premium Banking teams, ASB has wealth managers (who are all Accredited Financial Advisers) across New Zealand. Wealth managers provide detailed personalised financial advice and tailored investment solutions to our customers. ASB also has insurance managers located throughout the country who can help ensure that you and your family have the right protection for what's most important to you, particularly at times of significant change.
Succession is a big transition for all business owners, and it can be even more complicated for those in the primary sector when the business is more often than not also the family home. There's no blueprint on how to transition from a farmer or business owner to the next stage in life because every situation is different.
The ASB Rural team has the dedication, experience, and the relationships into all parts of the bank to work with customers and help ensure a successful transition as you jump across the balance sheet, no matter how big or small that jump might be.