Billboards in the Republic of Ireland are highlighting a big boxing match coming to town that is set to be quite controversial for the country's livestock industry.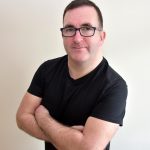 By Chris McCullough.
In the red corner are the suckler farmers, the historical stalwarts of the Irish beef industry, who are battling the dairy farmers, seen as the wealthy, in the blue corner.
This is really a fight for emissions and which sector gets the upper hand to be safeguarded against harsh-hitting environmental regulations sweeping European Union countries.
At the last count in 2022, Ireland is home to 7.4 million cattle, 2.4m more than there are people. Within the livestock count, the number of dairy cows rose by 1.4% (22,800 head) to 1.6m, while the number of beef cows fell by 2.9% (27,100 head) to 913,000.
And this is where it gets interesting, as the trend of the dairy herd expanding and the suckler herd contracting continues. Since 2017, the Irish dairy herd has increased by 14% (194,600 head), while the suckler herd has shrunk by 16% (167,800 head).
Since the EU milk quota system ended in 2015, Irish dairy farmers have continued to expand and have recently enjoyed higher milk prices and incomes.
Suckler farmers, however, have been squeezed harder financially over the years, forcing some to switch to dairying in hope of a better return. As more farmers took the bold step to give up their suckler cows and replace them with dairy equivalents, this created the sway in overall livestock sector numbers.
Ireland's 135,000 farms produce 37.5% of the country's emissions, the highest in all the EU's 27 member states.
The Irish government has found itself under incredible pressure from the EU to reduce these GHG emissions – in the past promising a reduction of 25% by the year 2030.
Methane, largely produced by livestock, makes up 65% of Irish emissions, therefore the dairy and beef sectors are high up the pecking order to be targeted for major reform.
With such pressure on the government, all kinds of whacky solutions to reduce these emissions have been barked by various officials and groups.
Farmers know emissions must be reduced, which ultimately means cattle numbers must be cut, but they are somewhat at loggerheads when it comes to which animals must go.
Ireland's Minister for Agriculture Charlie McConalogue has got the hairs on the backs of suckler farmers raised after suggesting a voluntary reduction scheme would be offered to dairy farmers. In absence of a similar scheme, where the dairy farmers are offered "cash to cull", being considered for suckler farmers, let's just say tempers are high.
There are fears that in order to achieve these targets to reduce emissions from farms, Ireland could lose 20% of its beef output, costing the industry €700 million (NZ$1.2b) a year and effectively seeing 14,500 beef farmers walk away from the sector.
Breeding carbon neutral cows
Using better breeding and genetics can help produce cows that are more efficient and more carbon neutral, which could help Ireland's farmers' dilemma.
One breed being hyped as "the most efficient and profitable animals available in the marketplace" is the Stabiliser breed, first developed in the United States.
In the late 1970s, the USDA Meat Animal Research Centre in Nebraska started looking at the benefits of composite breeding techniques for cattle efficiencies, using crosses between breeds such as the Hereford and Angus, and the continental breeds, in particular the Simmental and Gelbvieh.
After extensive trials, it emerged the best-performing mix consisted of 25% genetics from the Hereford, Angus, Simmental and Gelbvieh, therefore the renaissance of the Stabiliser breed.
Over the years the breed has become popular with beef farmers in the United Kingdom and Ireland due to its docility, early maturing, easy calving, high-feed efficiency, high-milk production and good fertility.
With these traits the breed claims it is in a good position to be more carbon efficient, therefore reducing the emissions they produce. In fact, with a combination of management techniques and genetic changes, Stabiliser farmers say they can reduce the carbon footprint of their suckler unit by up to 40%, while at the same time realising significant production efficiencies.
During trials on the breed, changes to management systems, such as male calves finished as bulls, reducing cow size, calving heifers at two years old and improving feed efficiency, were practised.Breed researchers found significant carbon savings were easily and quickly achievable by improving many things incrementally rather than one thing outright.
The new system with all forage-fed cows included improved fertility, growth rate and feed efficiency, reducing cow size, and calving at two years old. It produced a carbon saving of 31% under the full steer finishing system and a saving of 40% under the bull finishing system.
Northern Ireland beef farmer and former vet Billy O'Kane was the first to bring the Stabiliser breed into north and south Ireland back in 2002 when he bought 200 cattle for his Ballymena farm.
"I bought them because they are more profitable. They are a scientifically developed hybrid animal that eats less, grows faster and is sent to the factory younger."
By using this breed and its traits, combined with new management procedures, Billy has reduced the farm's GHG emissions. Cutting his nitrogen fertiliser usage in half by introducing more clover to his grassland and by using low-emission slurry spreading techniques were some of those new management decisions.
"There is more carbon loss from ploughing than any other type of farming. The key is not to expose the carbon in the organic matter of the soil to oxygen by direct drilling. That way, the soil will regain its embedded carbon through photosynthesis into the leaves and roots of plants.
"As a beef farmer working with the Stabiliser system, my part of the jigsaw is to demonstrate that the proven 40% carbon saving per kilogram of meat in our system would allow our sector of farming to produce the same amount of human food with a 40% reduction in carbon with no added costs," O'Kane said.
His Stabiliser heifers normally calve at two years old and he finishes male calves as bulls on 1.5 tonnes of meal, averaging 380kg deadweight at 14 months old.