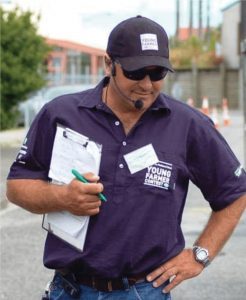 When rural commentator and farmer wellbeing advocate Craig Wiggins felt the need during the Covid-19 lockdown to connect farmers, he turned to online meeting software Zoom and created his own rural support network.
Every Thursday at 7.30pm since April 2020, Wiggins has hosted Whatever With Wiggy, for any farmer to log in and discuss a host of topics from intensive winter grazing and freshwater legislation, to mental and physical health.
Many of the sessions feature guest speakers, including politicians Primary Industries Minister Damien O'Connor, National MP Barbara Kuriger, and Green Party MP Chloe Swarbrick, plus many others.
Federated Farmers regional leaders plus national spokespeople have joined the forum to gain insights and analysis for policy development on topics from share-farming contracts to freshwater legislation.
Farmer health and wellbeing, an interest for Wiggy, has been a recurring topic. More than 1000 people are now engaged in the Facebook group, which also serves as a sounding board for future topics and ideas for discussion each Thursday.
Wiggy says he started Whatever With Wiggy to support farmers through the lockdown but he is proud of its growth and the support network it provides to everyone who joins in.
"It's grown to the stage where I needed some help to run the social media and to try and source some financial support," says Wiggy.
That is when Hopkins Farming chief operating officer Heidi Sixtus got involved to help build further support for Wiggy in this rural network. Heidi will be running some of the meetings in the future as Whatever With Wiggy spreads its wings into some more topics and chats to more people.
Aside from farming, Wiggy is a rural sports commentator, has been a host of the Young Farmer of the Year competition, master of ceremonies at many rural events, a rural advocate, and a columnist for many years.
"Whatever With Wiggy is just the next part of that farmer support journey and I hope that people can join in for the support and connectivity it offers," he says.
Find out more by joining him via @whateverwithwiggy on Facebook.