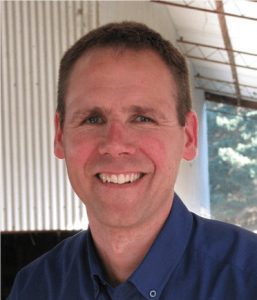 Joanna Cuttance
Farmers have the right to produce, but consumers have the right to not buy.
This hurdle needs to be addressed, Alan McDermott, a partner at AgriFood Strategy, says, and greater transparency will give consumers tools to make informed food buying decisions.
"This should be seen as an opportunity, not just a cost or inconvenience," he said.
At the Beef + Lamb Hill Country Symposium in 2016, McDermott, who was then ANZCO Foods' agribusiness manager, stressed the need to farm as though people were watching you.
There needed to be honesty, integrity and transparency all the way along the supply chain, and he encouraged farmers to build enduring, commercial relationships with processors and customers who shared their motivation and values.
Unfortunately there had been little progress of note since he gave that presentation, although he said farmers and industry were beginning to get moving regarding sustainability.
He emphasised the need for a successful farm business to demonstrate, verify and celebrate sustainability.
To achieve this, farmers needed three points of focus. The first was customer access – for example, Taste Pure Nature and other brands have integrity and customers/consumers have confidence that food is being produced the way they would expect it to be.
Second, social license – NZ public trusts and has confidence in farmers, their practices and resource management.
The third, being profitable and sustainable – responsible management of all resources for current and future generations and the resource stock itself.
Every farmer needed to ask themselves three imperative questions. Answer them fully and honesty, then change what was needed to progress to achieve a great farm business.
Are my farming practices acceptable to the NZ public?
Do my customers want what I produce, including the way I produce it?
Am I taking full advantage of technologies and practices to be more efficient or to ensure my asset's value is being maintained or enhanced?
Asset's value did not only relate to its financial value but to all values including significance, desirability, effectiveness and many more.