Andrew Swallow
If you don't benchmark your business how do you know how good you are?
That was the question FAR's Melanie Bates, who leads FAR's ProductionWise service, put to delegates at the levy body's annual conference in the winter.
Since MAF stopped doing benchmark financial reports several years ago there's been a dearth of data for growers to compare their performance against, she said.
While some possibly prefer to stick their heads in the sand, for go-ahead growers ProductionWise fills the gap, at least as far as gross margins are concerned.
"It shows you where you are making or losing money and can also assist with nutrient budgets and compliance requirements plus automatically producing farm maps and other reports", she said after the conference.
FAR hosts the New Zealand site of the Australian-developed cloud-based recording system and about 750 of FAR's near-3000 levy payers have registered to use it. It provides enough records for benchmark reports on most crops in the main production regions.
"We have to have over five growers per crop to provide FAR's regional benchmarks," Bates said.
'It's all on an app now so you can input the data in the paddock as you do it.'
But even if you're not in an area with enough usage for regional benchmarking, the system enables comparison of the physical and financial performance of your own system year-to-year and makes recording cropping operations, storage and financial analysis much easier.
"It's all on an app now so you can input the data in the paddock as you do it. That's been a real driver for uptake," she said.
FAR holds workshops for those who aren't familiar with such technology and runs a helpline.
The app will store data for up to two weeks so even when working in areas with poor cellphone reception data can be recorded on the go. The phone then updates the cloud records when it next gets reception.
Inputs and paddock operations are selected from drop-down menus, and FAR provides default prices so if actuals aren't known or easily accessible these can be used instead.
Come the end of the season, entering yield per paddock and either an actual or expected sale price delivers a gross margin. Assuming five or more growers do that for the crop in your region, FAR produces a benchmark report so growers can compare themselves to the average.
Typically these reports are generated in July or August, in time for the following season's input decisions and, in the case of spring crops, crop choices too. How soon the reports are available depends on how promptly grower data is entered, Bates said.
"It's in everybody's interest to get that data in there."
All data in the FAR regional benchmarking is anonymous so growers and FAR staff cannot identify who is who on the reports, she said.
ProductionWise's records and reports meet growers' traceability needs for feed, seed, malt and milling markets, plus they can pull off a report with all the data required for Overseer at the click of a button.
"It pools all the relevant info into one place. We're trying to help farmers deal with this paperwork, even though it's an aside to what we originally looked at ProductionWise for."
Developments in the pipeline include integrating combine yield maps so ProductionWise can turn them into gross margin maps, highlighting not just which paddocks made or lost money, but where in the paddock the profit and loss came from.
Another possibility is satellite imaging crops' Normalised Difference Vegetation Index (NDVI) which is known to highlight problem areas, such as disease or poor drainage, so on-the-ground agronomists and growers can then investigate and remediate.
The yield mapping and satellite imagery facilities are already being used in the Australian ProductionWise site; FAR are working through how it is going to be delivered to NZ, Bates said.
"We're currently gauging interest."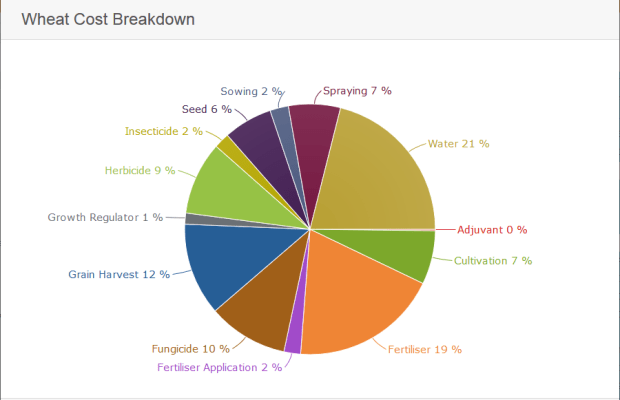 User comment
Tash White, a grower and ProductionWise user from Ashburton, told the FAR conference the recording system had really helped them look much harder at which crops were generating the profit on the farm, for example, by comparing gross margins on feed wheat and milling wheat.
Michael Williams, from Gladstone, Wairarapa, also plugged ProductionWise at the conference.
"We're using it to record all our paddock history, rotation, inputs and calculate gross margins," he said later.
Last spring and summer, thanks to loading the app on his phone, was the first year he'd "really got it 100%" with all records on ProductionWise. He's now looking forward to being able to compare performance of crops year to year, and against each other, with a click of the mouse.
"We would have had to go back to records in multiple places before to do that."
Whether there would be enough users in Wairarapa for meaningful local benchmarking he wasn't sure, but even being able to compare his performance with other regions in New Zealand would be useful, he said.
"The other thing was ProductionWise made making our claim for the ex gratia payment from MPI for [not growing] peas really easy."