EID tag technology offers the ability to gain extra profitability from livestock, farm consultant Tom Ward of Ashburton writes.
Rather than look on EID tagging as just another compliance cost, efficient farmers are using the technology to enhance their profitability.
That's not to say efforts to improve farmers' use of EID tagging for Mycoplasma bovis and tuberculosis control is not vital. On the contrary. Farmers looking to buy livestock want confidence that the animal will not be a carrier of disease. As a vendor, or livestock owner wanting to graze off, the ability to scan the tag, then instantly bring up information on the animal's historical movements on the phone app is invaluable. This information is then transferred to the buyer.
EID tagging is not a topic to be considered on its own. At the risk of stating the obvious, EID technology is a part of the greater tagging system, part of the recording system, which is a part of farm management. It all needs to be done right. At its most basic level, simply using the EID tag as a recording system adds value. Every time livestock are run through a race the farmer has a record of which ones are missing (or there when they should not be).
Time is very important, and generally in short supply and this has been a major limitation to dry stock farmers who wish to record a greater amount of animal and farm information.
Technology allows the farmer to digitally record and analyse much more data – pregnancy scanning, body condition scores, health treatments, calving and lambing issues, liveweight changes, dry dries, wet dries, carcase scanning, carcase data at slaughter, and wool and velvet weights.
This is where EID tags are so useful. Whether the tag reader is a handheld wand, or a crate-mounted scanner, the animal is instantly identified, and information loaded, viewed or both.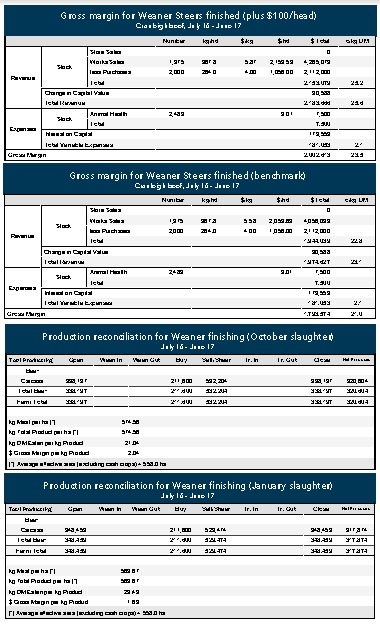 I am keen on animals being DNA tested, for ancestry at least. All rams and bulls bought should come with DNA-verified parentage as a minimum. In our sample 500 breeding cow herd, calving as two year olds, with DNA sampling costing $20-$30/animal, there would be an initial $10,000 to $15,000 cost for testing the in-calf females. Thereafter, all calves would need to be tested each year. With 90 % calving, a 250kg weaning weight, the cost would be a maximum $13,500 or between eight cents and 12c/kg liveweight/calf weaned. (Does not allow for cow LW sold).
While this is a significant cost, it can be recovered in a number of ways: better bull buying and culling management, better cow and replacement heifer culling management, and better marketing management of both store and fat stock.
By using DNA and artificial insemination techniques, and by weighing, scanning and otherwise recording livestock, the commercial farmer is benchmarking himself to the stud stock industry. This is adding progeny information to ancestry information and improving the accuracy of selection and culling decisions.
Farmers report EID tagging is actually more beneficial to finding poor animals than better ones.
If you are calving cows on the hill, short of time, or relying on staff, DNA testing all calves will be a big help. For example, a freemartin heifer could be quit at weaning.
The attached Farmax gross margins show $100/head nett benefit to a beef finisher who achieves a 29c/kg CW premium for meeting a processor's specifications.
I've seen at the Culverden weaner calf sales, exotic heifers sell for the same per kg LW price as straight-bred steers. I've seen at the Temuka calf sales the finishers pay more for McKenzie Basin weaner steers because they trust the breeding from those large stations.
Imagine how much progress could be made by all parties if the information a breeder collects from generations of progeny could be shared with the growth and slaughter information the buyer of those progeny has collected.
My friend in Montana, United States, who manages an 80,000-acre breeding cow operation which sells weaners, gets the message quickly from the meatpackers (meat company) when his carcase characteristics start to fall away.
This is happening in New Zealand, but to a much more limited extent. Generally, breeders are not very interested in what happens to the calves once sold.
We are trying to breed herds and flocks with great maternal characteristics and which also produce very efficient progeny. All commercial farmers will have these cows, they just do not know enough about the cows. Once the farmer has this information, the cows not needed to breed replacements can be put to a higher growth rate bull. Also, exceptional cows can be used to breed replacement bulls.
With total cost of reader and indicator of $5000 and using a very rough method of calculation, in a 500-cow breeding herd this is $10 a cow, on average $2/cow/year over five years.
In a sheep flock, where EID tags would not otherwise be bought, the annual average cost to a 5000-ewe flock, over five years would be $31,250, $6.25 per ewe, and $1.25/ewe per year.
If you did not already own sheep scales, a manual three-way draft crate including load bars will cost $3000, and automatic one $12,000. A cattle crush, including load bars, platform and head bail, will cost about $14,000.
So the benefits are there and the barriers to entry not great.